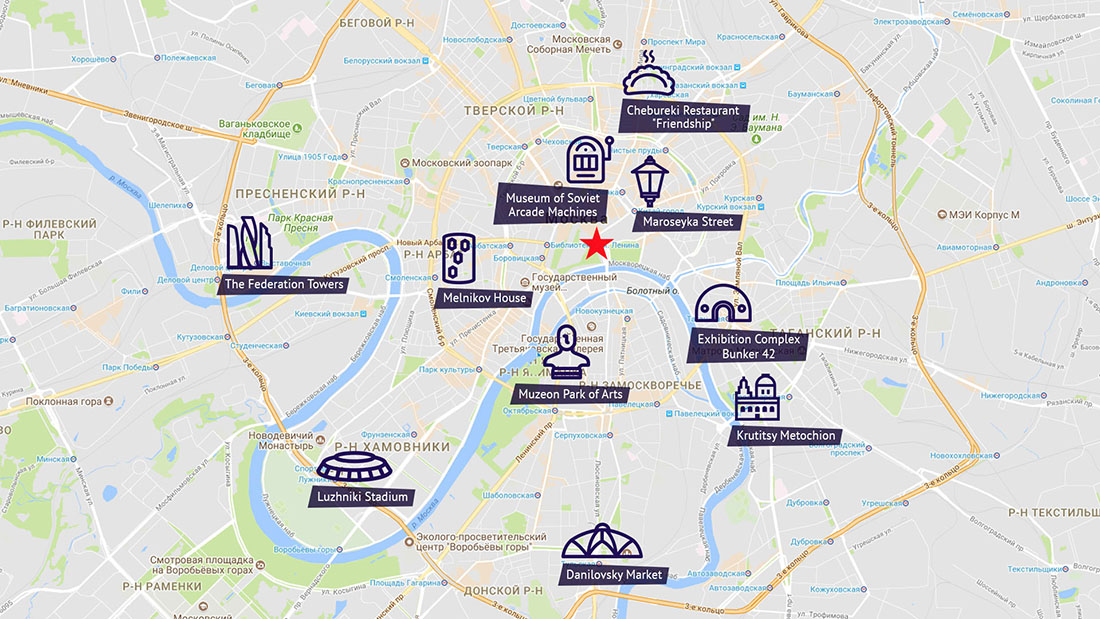 Друзья, этот пост будет полностью на английском языке! Не пугайтесь :)
Till the middle of July Moscow is one of the cities to host FIFA World Cup 2018 with hundreds of thousands of tourists from all over the world coming to see the games and the city. This publication is made for those who want to have a great time in Moscow, to see it to the full and not be limited with traditional tourist attractions like the Red Square and Arbat street because all guide books write about the same things.
Together with my friend,
Alexandr Usoltsev
, who is one of the top and most experienced tour guides in Moscow, we selected TOP 10 places you have to visit to see the best of Moscow.
You can also watch it in this video:
Subscribe
(
Collapse
)